Menu
Health Visitors
Healthy Heroes Adventure Activities!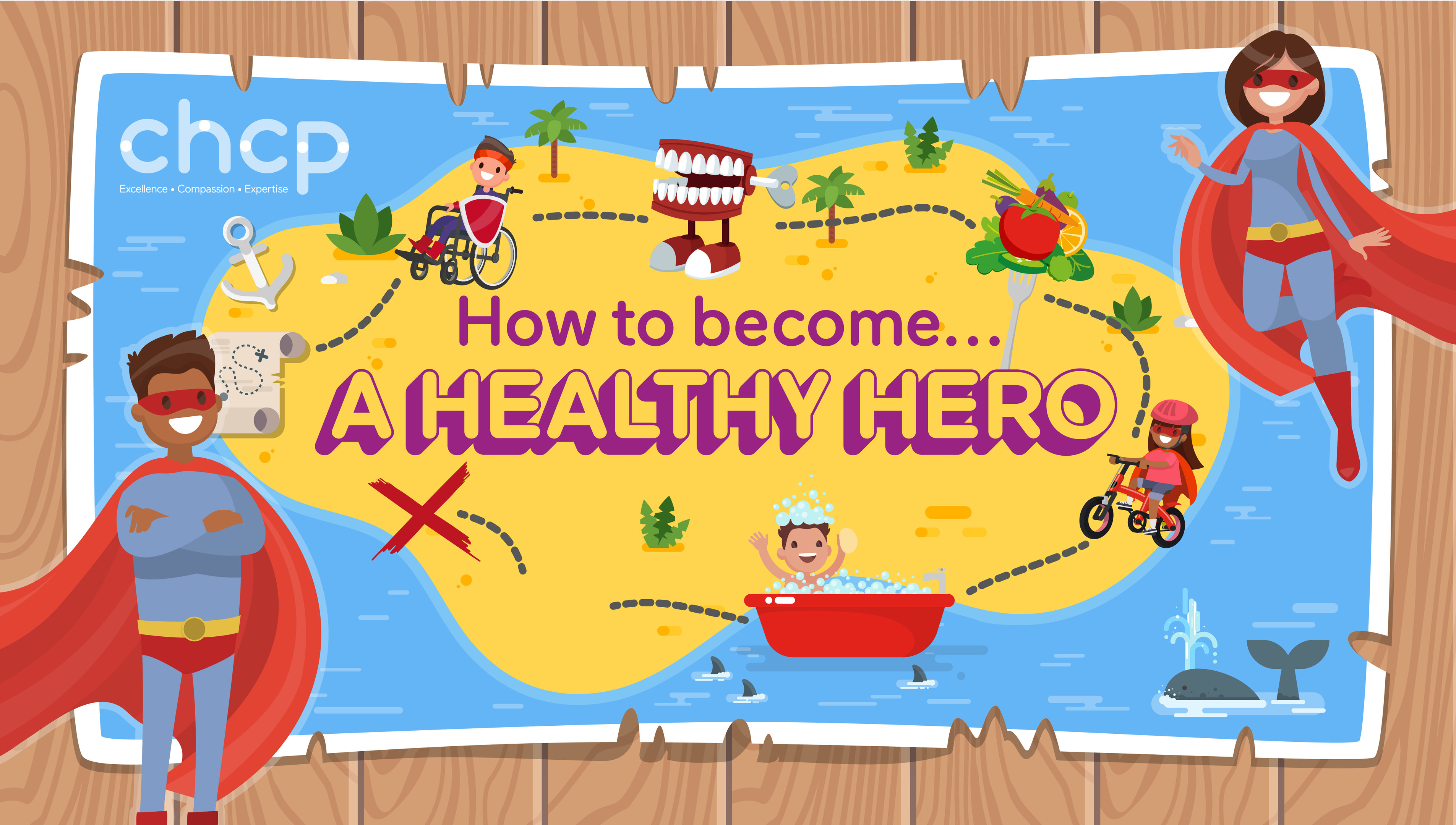 To find out how to be a Healthy Hero, click here
In light of the current pandemic and recent guidance from the Department of Health, CHCP'S Health Visiting and School Nursing will be reducing its service.
We will still visit every new baby between 10-14 days old, but many of our follow-up visits and child development reviews will now move to telephone consultations.
If you have any concerns about your baby or child or wish to speak to a health visitor or school nurse please call our duty number: 01482 336634 / 344301 Monday – Friday 8.30am to 5pm.
As well as telephone consultations we are also offering video consultations. If you are offered a video consultation from a health visitor or school nurse please be advised that this will use a small amount of your internet data.
Health Visitors are qualified nurses with specialist training in the development and health of young children.
Our extended service provides support for primary school children with complex health or social needs alongside more traditional support for pre-school children and babies.
Each child aged 0-5 years and their family has a named health visitor who can help and support parents through early years, undertaking home visits and drop in child health clinics. We work closely with parents, early year's teams, children's centres, hospital services, social care and many others providing advocacy and support when problems arise.
Services include:
Antenatal contact: during your pregnancy when you will receive your RED BOOK & be able to discuss your expectations of becoming a parents as well as other key health topics
New birth visit: a home visit between 10-14 days following the birth of your baby, to review general physical & emotional wellbeing
Follow-up visit: when your baby is 6-8 weeks old to review general health and discuss any issues
7-12 month contact: to assess and discuss your child's health and development; including hearing, vision, dental health & safety, free dental pack included.
2-2.5 year integrated contact: to assess and discuss your child's health and development; including language, behaviour, sleep & toilet training. This will be done in conjunction with your nursery. You will receive a free dental pack
3-4 year contact: where you have concerns or your child needs a review. You may be contacted through your child's nursery.
We will give you an ages & stages questionnaire to complete. This can help identify your child's strengths as well as where your child may need support, in important areas such as communication, physical activity, social and problem solving skills.
We can offer advice on everyday childhood issues such as:
Immunisation Programme
Attachment and Bonding
We can help with complex issues such as:
In addition to this you can see us at your local Child Health Clinics
Please leave any feedback for the Health Visiting Service (Hull) on our Friends and Family Test page:
https://www.chcpfft.org.uk/Health Visiting