Menu
School Nurses
Healthy Heroes Action Adventures!
To find out more about how you can be a Healthy Hero, click here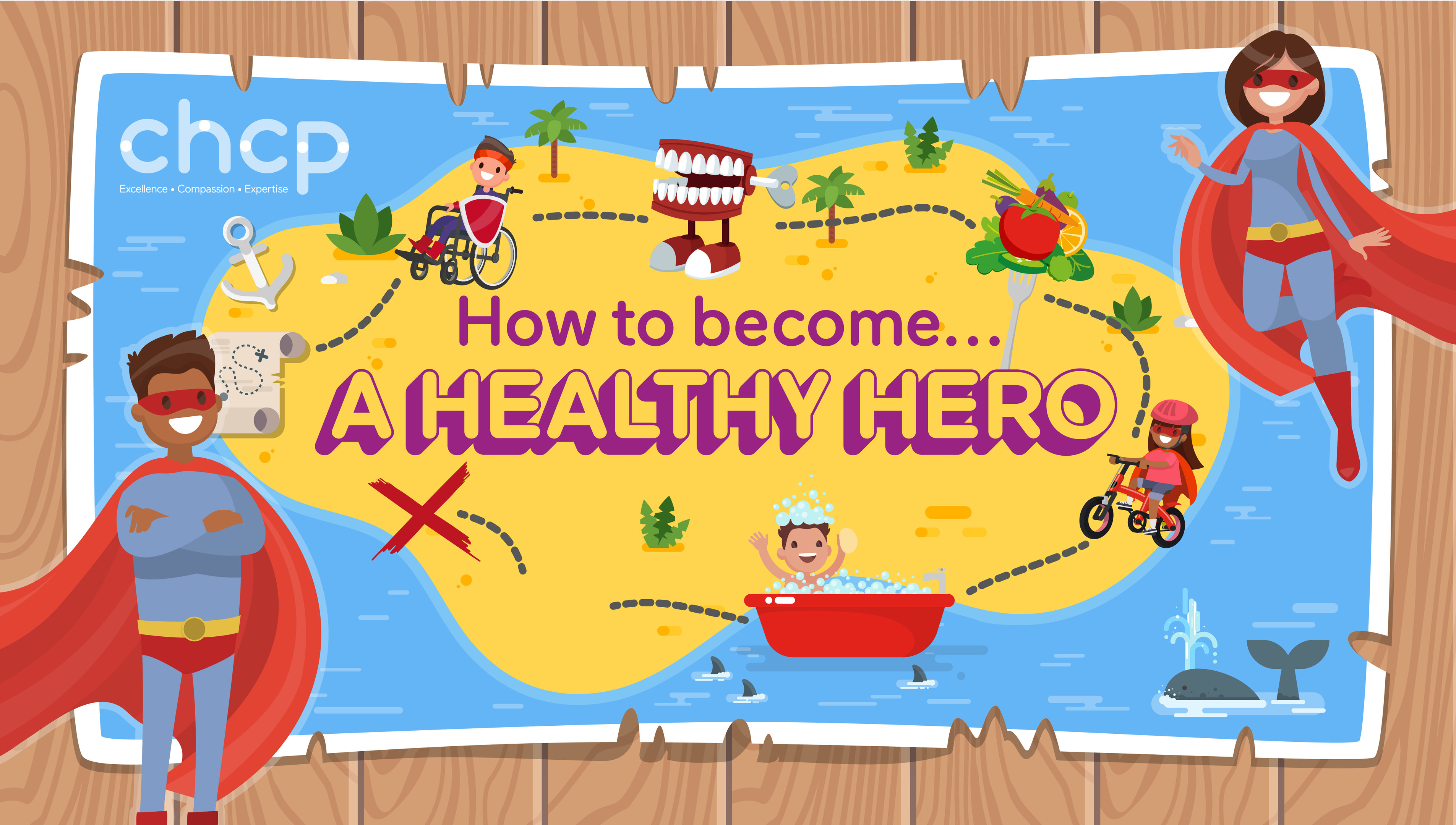 Please note: we are still offering face-to-face visits wearing appropriate PPE to families, children and young people in the community and in schools.
In light of the current pandemic and recent guidance from the Department of Health, CHCP'S Health Visiting and School Nursing will be reducing its service.
We will still visit every new baby between 10-14 days old, but many of our follow-up visits and child development reviews will now move to telephone consultations.
If you have any concerns about your baby or child or wish to speak to a health visitor or school nurse please call our duty number: 01482 336634 / 344301 Monday – Friday 8.30am to 5pm.
As well as telephone consultations we are also offering video consultations. If you are offered a video consultation from a health visitor or school nurse please be advised that this will use a small amount of your internet data.
Our school nurse service helps young people age 5-19 in Hull with physical, emotional and social wellbeing support. We are experts in child health, illness and developmental needs and provide support and a referral service for those young people with additional needs.
We also deliver public health nursing services to all children and young people in Hull aged 5-19 years in school, educated at home, missing from education, are in alternative education provision or looked after (LAC) by the Local Authority.
We provide advice on things like body worries, alcohol, relationships, sexual health, bullying, drugs, smoking, stress, healthy eating and self-harm. We can offer this through school "pop ins" at secondary school or you can contact your school nurse directly.
School Nurse Pop-Ins:
MONDAY

Hull College 10.00am -12.00noon

Ron Dearing 12:30pm - 2:30pm

TUESDAY

Oakfield - 9.30am -11am

Compass - 10.00am - 11.00am

Trinity – 12noon - 2pm

Archbishop - 12noon - 2 pm

Kingswood -1p.m - 3 p.m

WEDNESDAY

Winifred – 9.30am-11.30am

Boulevard Academy – 10.00am - 12noon

THURSDAY

Rise – 11.30am-12.30pm

Marvell College – 1pm - 3pm

St Mary's College – 1.30pm-3.30pm

FRIDAY

The Sullivan Centre – 10.00am-12noon

Aspire - 10.00am - 12noon

Rise - 11:30 am - 12:30 i
Please leave any feedback for the School Nursing Team on our Friends and Family page: