Friends and Family Test
The Friends and Family test is being used across NHS services to ask patients about their care and treatment and if there is anything that we can improve.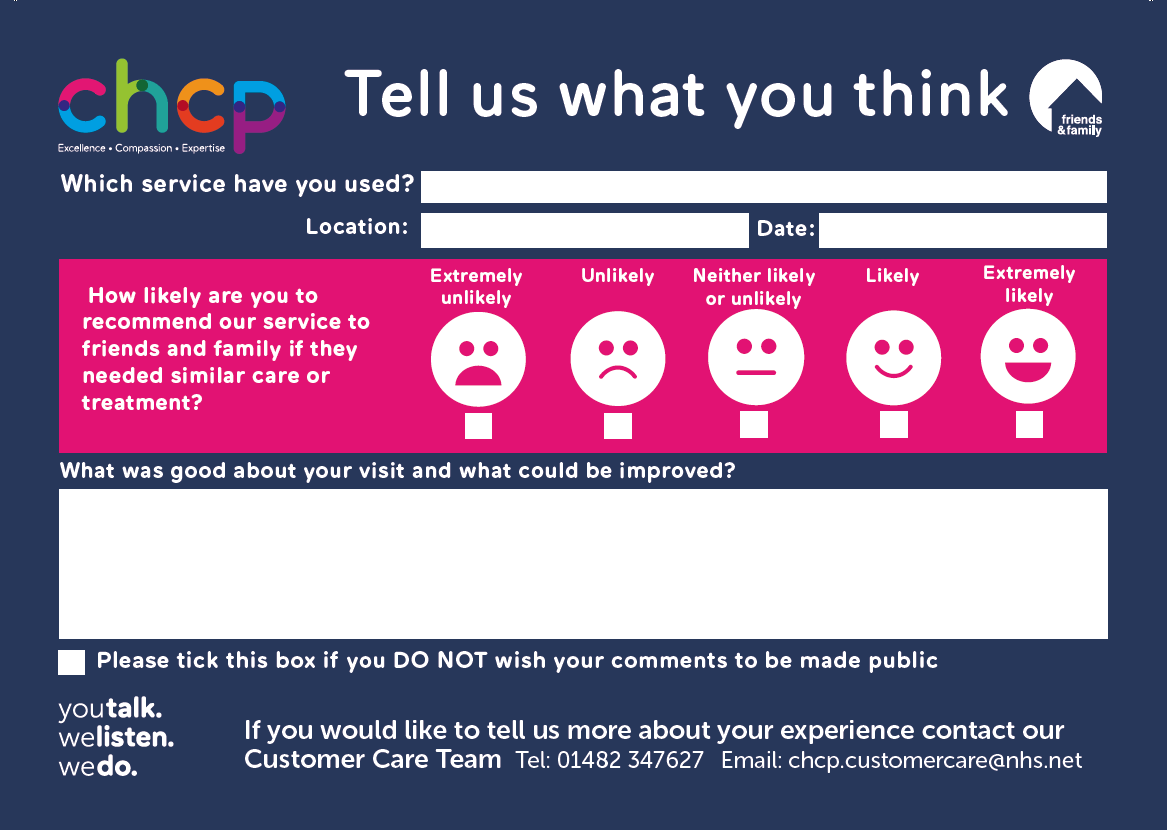 If you have used one of our services recently you can tell us about it here: www.chcpfft.org.uk
The Friends and Family test asks how likely you would be to recommend the service to your friends and family if they required similar treatment. You can also tell us what was good about the service or what could be improved.
For more information, please phone Phil Yates on 01482 236828 or email chcp.engagement@nhs.net.