It's everybody's social business
Creating social value is about much more than providing excellent services, it's also about what the benefit is to the community of that service. As a social business, our work with partners in the voluntary and community sector is a vital part of what we do and City Health Care Partnership CIC adds social value in a number of ways. However, we are always exploring new avenues and we have recently created 'It's everybody's social business', to look at how we can work together with local groups and companies to improve the health and wellbeing of people in the communities where we work. Reinvesting into these areas can mean not only putting money into grassroots projects through our small grants programme, it also means giving time and expertise where we can make a helpful contribution.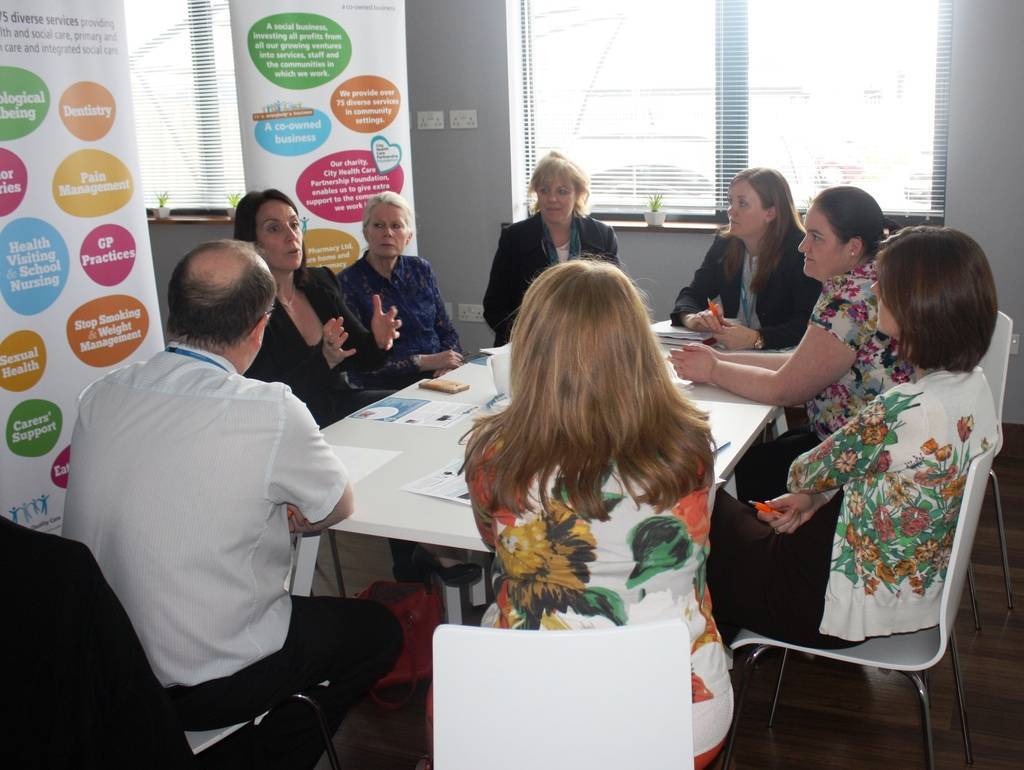 We held a 'speed presenting' event in April 2015, inviting four organisations to talk to our senior managers about what they do and how they see us working together. This was very fruitful, with both sides giving positive feedback and lots of ideas for future collaboration.
Representatives from CatZero, Time Bank Hull and East Riding, Freedom Festival and BRicWorks gave presentations to groups of CHCP CIC staff. More information about these organisations can be found on their websites:
www.timebankhullandeastriding.co.uk
www.freedomfestival.co.uk/project/totelltales.php