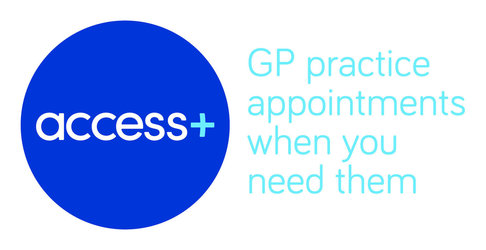 Access+ GP practice appointments available over Easter
17 April, 2019
If you need a GP practice appointment over the Easter break, Hull Primary Care Collaborative's Access+ service is open every day.
Routine appointments with a GP, practice nurse or healthcare assistant at one of our three hubs can be booked by calling your usual practice or ringing 01482 247111.
Access+ is available for everyone registered with a GP practice in Hull and is open Monday to Friday 6.30pm to 8pm and at weekends.
Over Easter, these are the opening times for Access+:
Bransholme Hub at Bransholme Health Centre
8am to 3:30pm on Good Friday, Saturday, Easter Sunday and Bank Holiday Monday
East Park Hub at Park Health Centre on Holderness Road
9am to 1pm on Saturday 20 April
Closed on Good Friday, Easter Sunday and Bank Holiday Monday
Wilberforce Hub at Wilberforce Health Centre, Story Street in Hull City Centre
9am to 10.30am on Good Friday
8am to 1pm on Saturday 20 April
9am to 1pm on Easter Sunday
9am to 10.30am on Bank Holiday Monday
Dr Scot Richardson, clinical lead for Access+, said, "We know that it's not easy for people who work full time to get practice appointments to suit them, and bank holiday weekends are one time when many people are off work and able to schedule in routine appointments. We hope that having a range of opening times over the holiday will be helpful for anyone struggling to book in.
"Access+ is open every weekday evening and over weekends; it's not for emergency appointments and you can't just walk in but it's easy to book; just ring your usual GP practice or call 01482 247111. We can help with a range of things like asthma reviews, blood tests requested by your GP and repeat prescriptions of the pill.
"We're ready when you are!"
For more information, go to www.accessplus.org.uk.