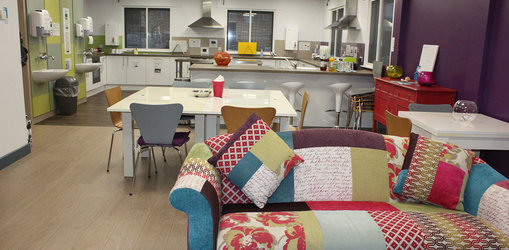 Evolve has evolved!
28 March, 2019
Evolve Hull Community Eating Disorder service, run City Health Care Partnership CIC, is relaunching on Monday 1 April. Evolve was awarded a new five-year contract by NHS Hull CCG to continue to provide services to people in Hull experiencing eating disorders.
The Evolve service began ten years ago and its innovative ways of working have helped hundreds of people in their recovery from many types of eating disorder including anorexia, bulimia and binge eating.
Senior operations manager Mike Johnson said, "The new service model for Evolve is ready to go now and means that we'll be able to offer psychology and psychiatry to people who come into the service. We've also improved the way young people move from children's services into adult services, making it a smoother transition.
"Evolve will be providing extra physical monitoring of clients and we'll be working closely with GPs to make sure referral into the service is smooth and efficient. People can also refer themselves in, either on the phone or by email, making it much easier for those experiencing eating disorders to get help.
"We're very keen that all the communities in Hull are aware of Evolve and the services we offer, so we will be working with a number of groups to make sure that everyone who needs it is able to access the service."
Evolve will continue to be based in modern, refurbished premises at the Calvert Centre in Hull.
To get in touch, email chcpcic.evolve@nhs.net, call 01482 344083 or text EVOLVE to 61825.