Menu
Our Team
Amanda - Receptionist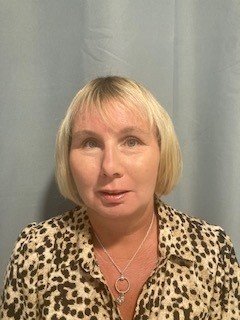 My name is Amanda and I am the Receptionist at Evolve. I joined the team in December 2021. I am often the first person a patient or health/social care professional will speak to when contacting Evolve.
I have just recently joined CHCP but have worked in customer service sector since leaving school.
I love spending my weekends with my family and Netflix 😊
Charliee - Eating Disorder Practitioner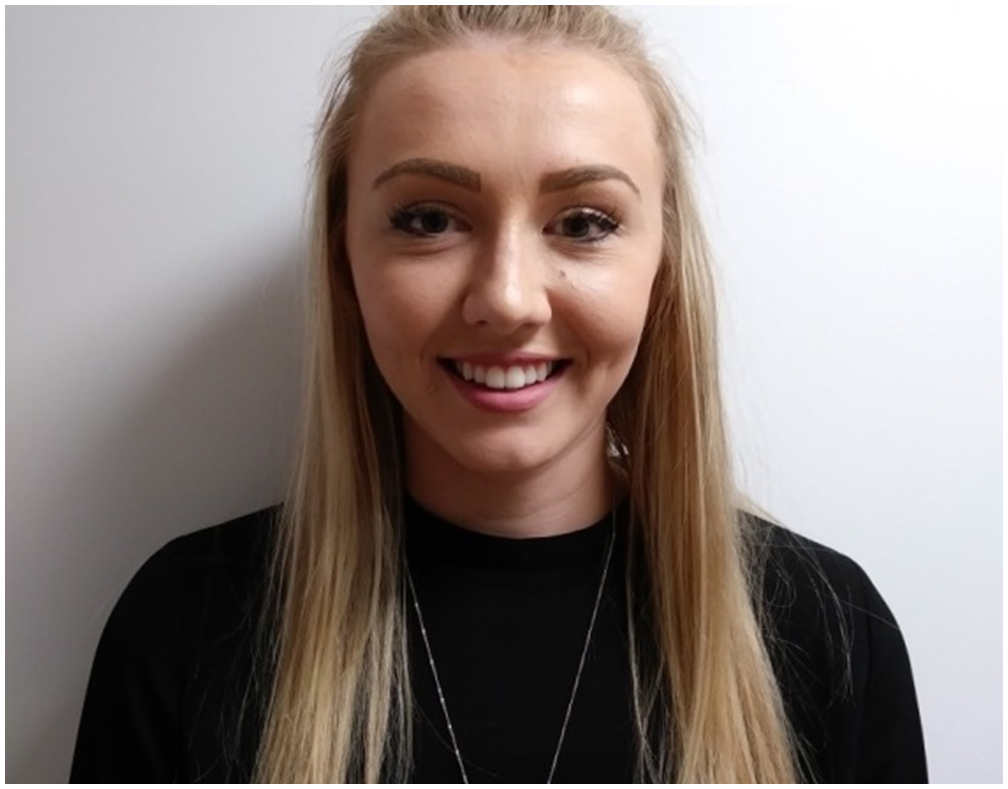 Hi, my name is Charliee. I qualified as a mental health nurse in 2018 and have been working in the area of Eating Disorders since. Eating disorders is an area of mental health that I am passionate about, it can feel very rewarding to have a positive impact on peoples recovery. I have had experience working in the community and on mental health wards throughout my career. I am also trained in family therapy approaches and provide family interventions at Evolve, strengthening family resource to aid an individual's recovery. I am always interested in finding different ways of working with families and individuals. I have a strong interest in working with young adults and I am currently involved in the implementation of FREED (First Episode Rapid Early Intervention for Eating Disorders). I hope that with the implementation of FREED within the Evolve service, it will allow young adults rapid access to treatment, aiming to address challenges as early as possible to support recovery. In my spare time I love to be with my family and friends as well as take my dog out for lovely walks. I am also a big Disney fanatic!
Christina - Service Manager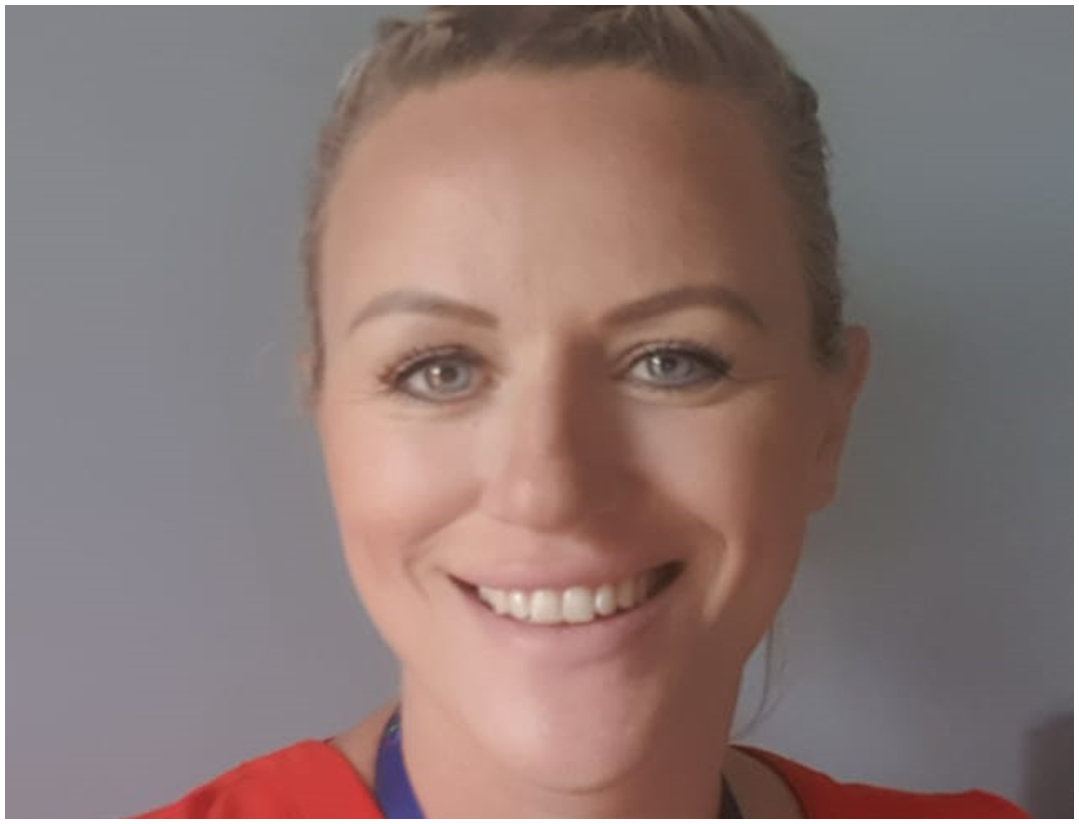 I joined the eating disorder Advice and Consultation service back in August 2008 and am honoured to have been part of its journey to the amazing community service it is today. You may not see me when you attend Evolve, as in my role as Service Manager, I am not a 'front line' member of staff. I deal with all areas operational including finance, contracts, projects, processes, and staffing (to name a few). I started my career in the health industry at the age of 18 and have acquired a vast amount of experience, knowledge and expertise. My qualifications include a BA (Hons) in Business and Management, a Foundation Degree in Health Services Management and most recently I have been awarded a distinction for my post graduate studies in Leadership and Resilience in Health and Social Care. I love to learn and have recently enrolled on additional programmes of study. Most of my spare time is spent supporting my children's hobbies (dance, karate etc.). I do enjoy the occasional 'me' time and enjoy being with my friends socialising. I love to be outdoors with my dog Buddy and enjoy travelling and exploring new places with my husband and three amazing children.
Debi - Eating Disorder Practitioner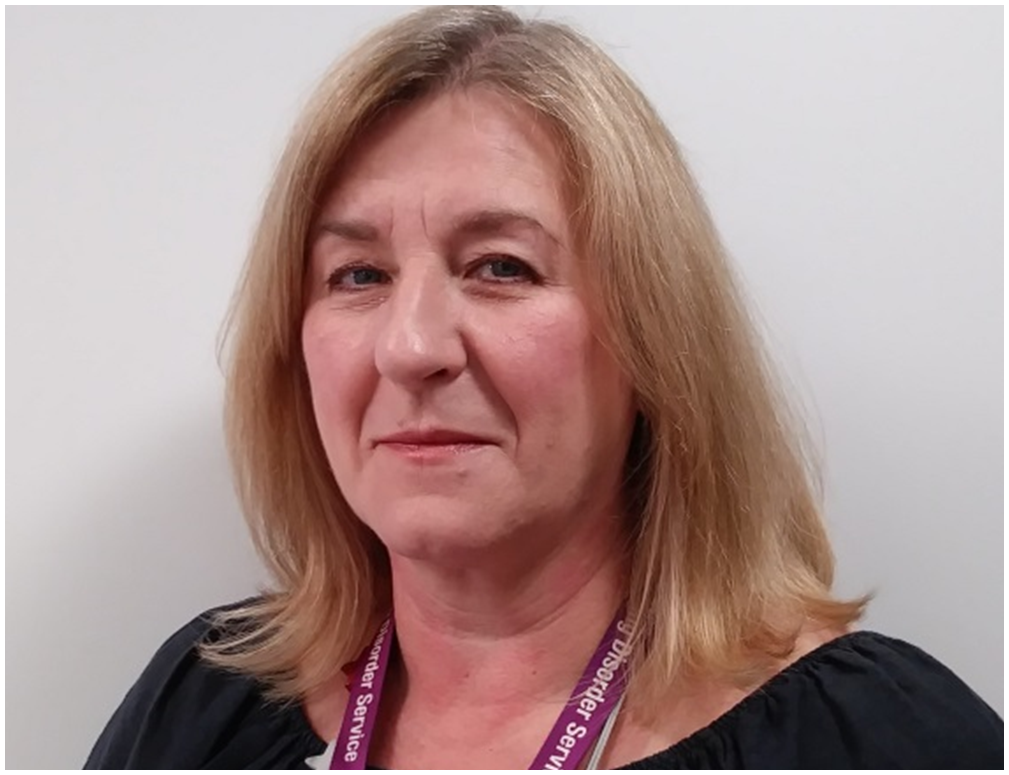 My name is Debi and I am an Eating Disorder Practitioner at Evolve. I am very proud to be a part of the amazing team of professionals who help people of all ages to overcome their eating disorders. I joined the team 9 years ago after working at the Single Point of Access in Hull for 5 years previously as a Mental Health Nurse. I was part of the setting up the Evolve Day Service, which is now well established at the Calvert Centre, and is where we offer many interventions including CBT, DBT, 'Guided Self Help' and Group Work alongside the physical monitoring. I enjoy sharing my skills and knowledge with new members of the team and supporting student nurses immensely. Sharing my knowledge and vision with other agencies and professionals is something I am pleased to be involved with. To see Evolve grow from strength to strength and expand in to other areas over the years has been very rewarding. I hope to continue being part of the development of this wonderful service and be able to support the Evolve team and continue to support people long in to their journey to recovery. Personally I enjoy spending time with my family and friends, walking on the beach with my dog and being amongst nature. I read a book every night and do enjoy a good drama on TV.
Gemma - Assistant Practitioner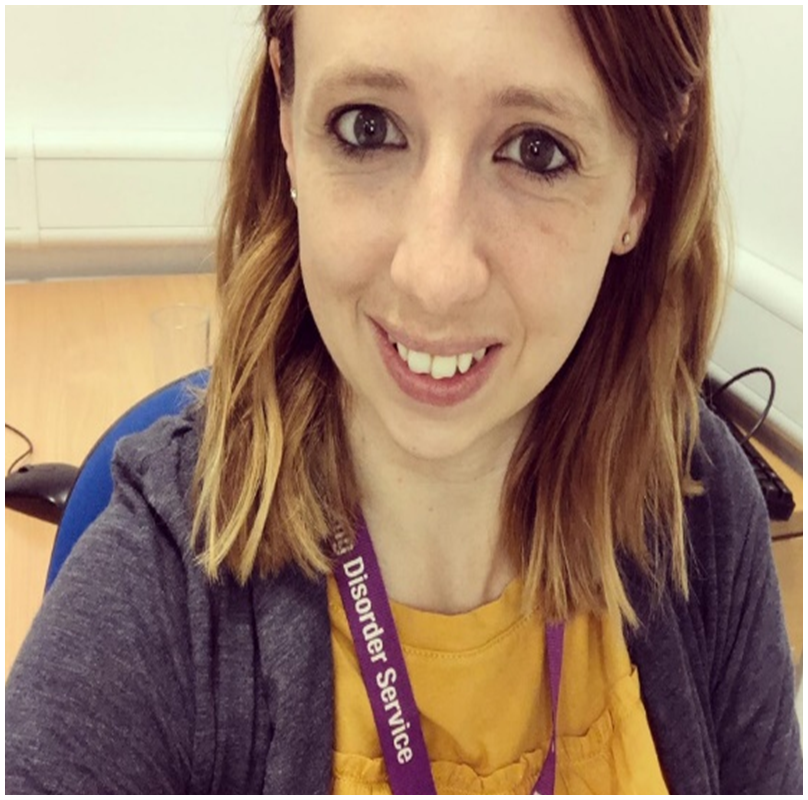 My name is Gemma. I began my role at Evolve as a volunteer ,following this I became a Support Time and Recovery Worker, I am now a Trainee Assistant Practitioner. I am passionate about supporting people through their eating disorder journey empowering them to develop positive coping strategies and develop tools to manage their eating disorder. I am trained in physical observations and advanced phlebotomy; therefore, not only do I support people with their emotional needs I also support with physical needs. I aim to raise awareness and understanding of other professionals working with eating disorders and have recently developed a regional group for support staff who work with individuals suffering from an eating disorder.
When I am not at work I enjoy spending time with my family and friends, engaging in creative activities such as cross-stitching and also enjoy going on walks.
Jess - Specialist Dietitian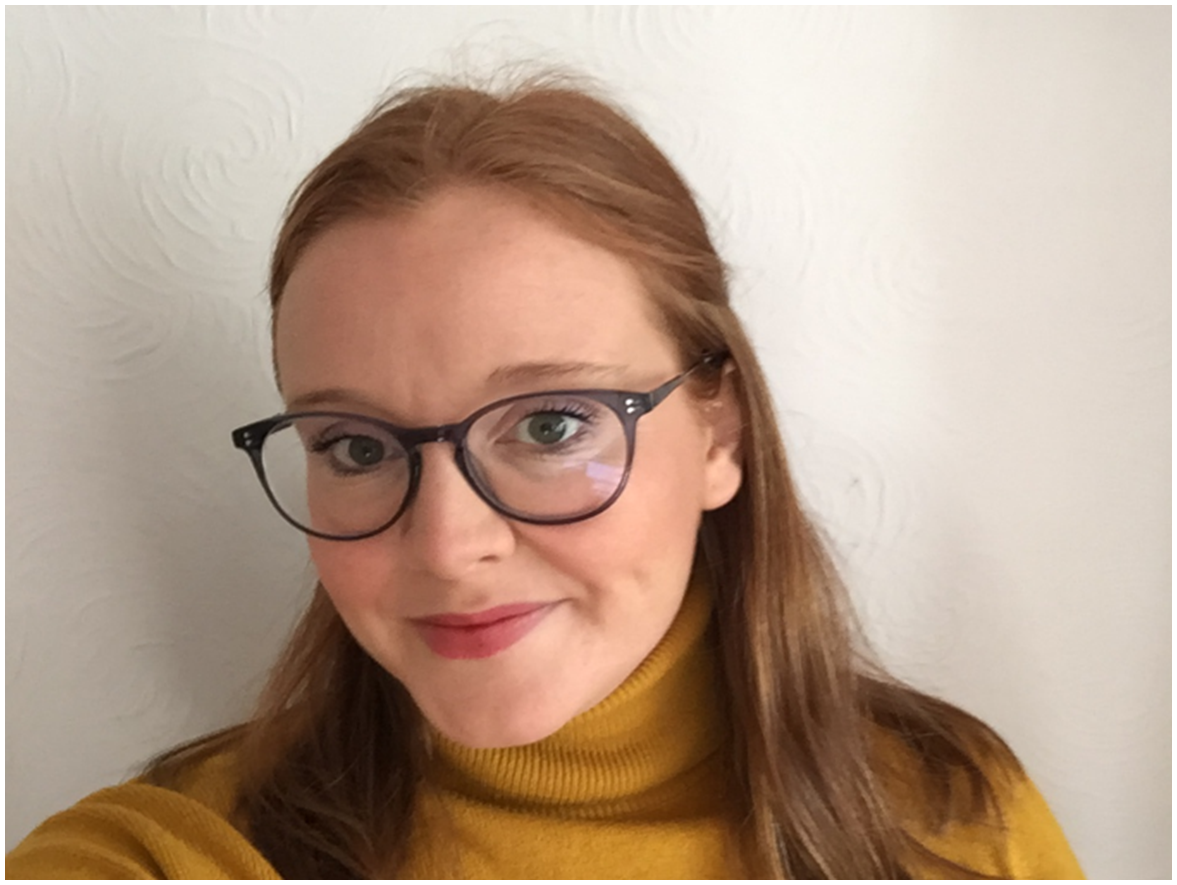 After completing a Post Graduate Diploma in Dietetics in 2011 I qualified as a Registered Dietitian and worked within community Dietetics before specialising in Eating Disorders. I have completed a Masters in Nutrition and presented my research at the BEAT National Eating Disorder Conference. I am an active member of dietetic professional networking groups, and was the Professional Development Officer for Eating Disorders with the BDA Mental Health Group from 2017-2020 and continue to be a Trustee of BREDS (British Eating Disorder Society). I also work with BEAT Eating Disorder Charity as a Clinical Associate Trainer delivering training to teachers, and health professionals, and carers.
Since joining Evolve in 2012 I feel proud to be part of a team who have developed a service which consistently strives to deliver high quality, individualised, evidence based community eating disorder treatment. I work alongside the multidisciplinary team to support the consideration and implementation of nutritional care plans. My work includes supporting nutritional aspects of the day service, outpatient treatment, nutrition and psychoeducation groups, amongst service development and quality improvement projects. I am working to establish pathways to support patients with Autistic Spectrum Conditions/ Type 1 Diabetes and Eating Disorders and support the ongoing implementation of the local MARSIPAN protocol.
In line with Evolves motivational and recovery focussed philosophy, I pride myself on working collaboratively with patients to achieve their goals offering individualised treatment. I am passionate about providing advice and guidance which is based on strong evidence, separating fact from fiction and providing a trustworthy and unbiased source of nutritional information. I believe that dietetic support is not only looking at the nutritional science, but providing the tools to improve relationships with food, support changes in behaviour around foods and help people to make long term changes by providing the information and skills to make informed decisions about health.
Out of work I have a keen interest in interior design. I love spending time with my family, getting outdoors and discovering new places and enjoy playing sports and play netball for my local team.
Katharine - Eating Disorder Practitioner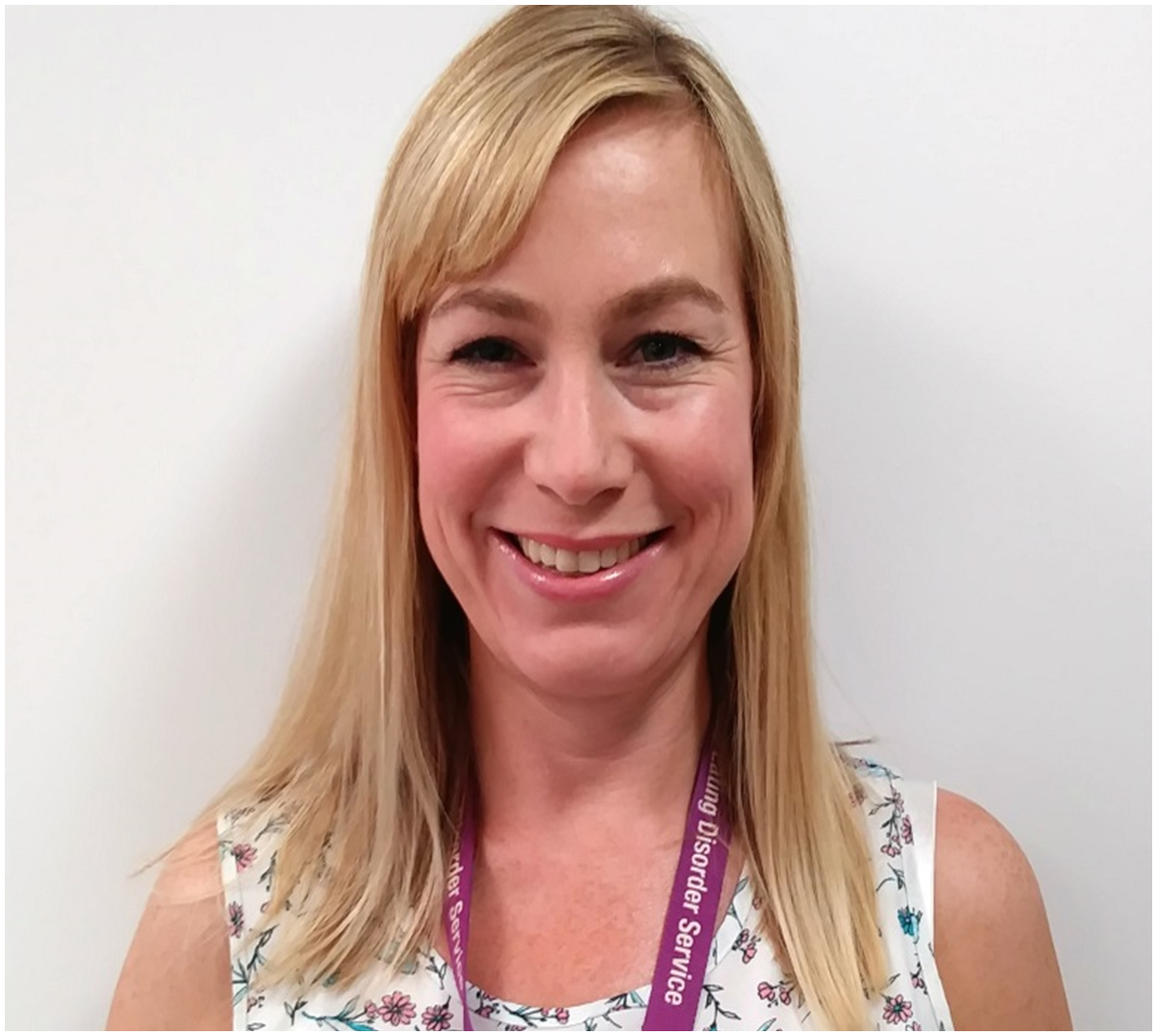 I qualified as a mental health nurse in 2002 and have worked in both inpatient and community mental health treatment settings. I have worked at Evolve since its inception as an eating disorder advice and consultation service for other professionals, and have enjoyed helping the service flourish, to become a comprehensive community treatment service. Therefore I have a wealth of knowledge and experience to draw on to support those experiencing eating disorders and their families. I am a practice assessor for student nurses during their placements at Evolve and deliver eating disorder training to other health professionals. I am committed to ensuring equity of treatment to all individuals across the spectrum of eating disorders, including Binge Eating Disorder, for which I developed a treatment group and facilitated this for several years at Evolve with successful outcomes.
Kim - Clinical Lead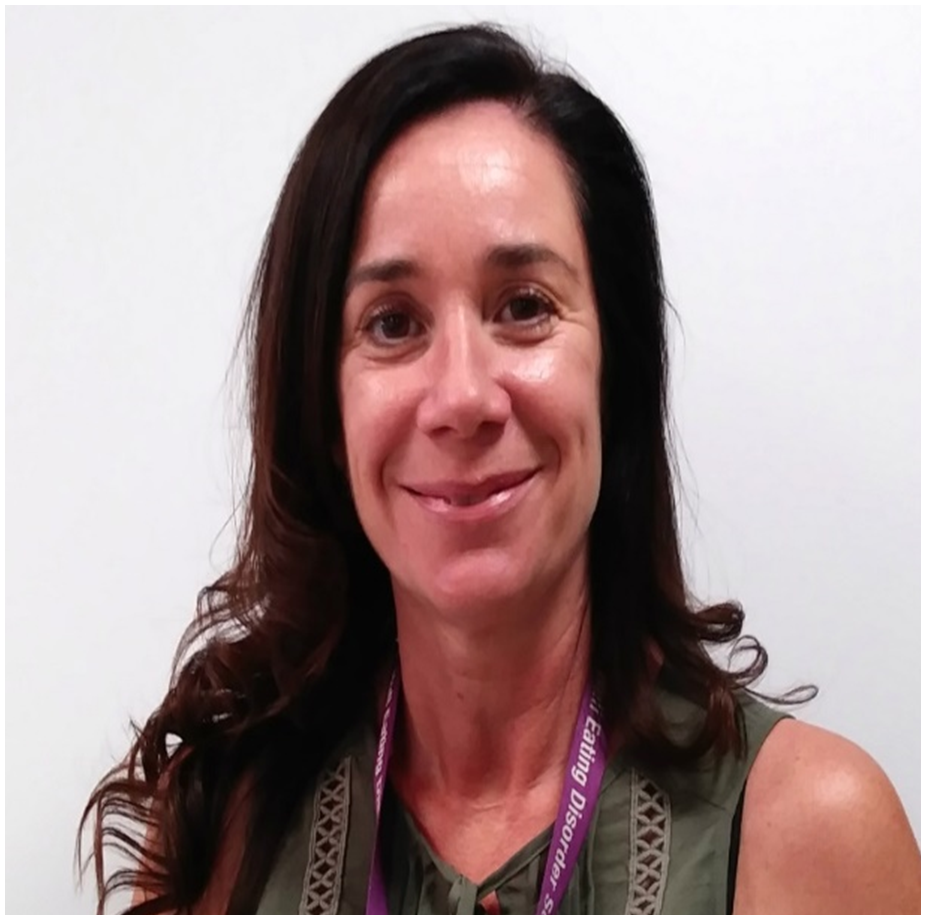 My name is Kim and I am the clinical lead of Evolves dedicated and outstanding clinical team. I qualified as an Occupational Therapist in 1996 and have worked in adult mental health treatment settings since then. I developed a special interest in eating disorders early in my career and have acquired expertise and qualification in eating disorders over the years. I am privileged to have been part of developing eating disorder services in Hull for the past 20 + years. Although quite a bit of my time is now spent on service development, I still really enjoy my clinical work. I love the outdoors, especially horse riding, trail running and gardening.
Linda - Administration Assistant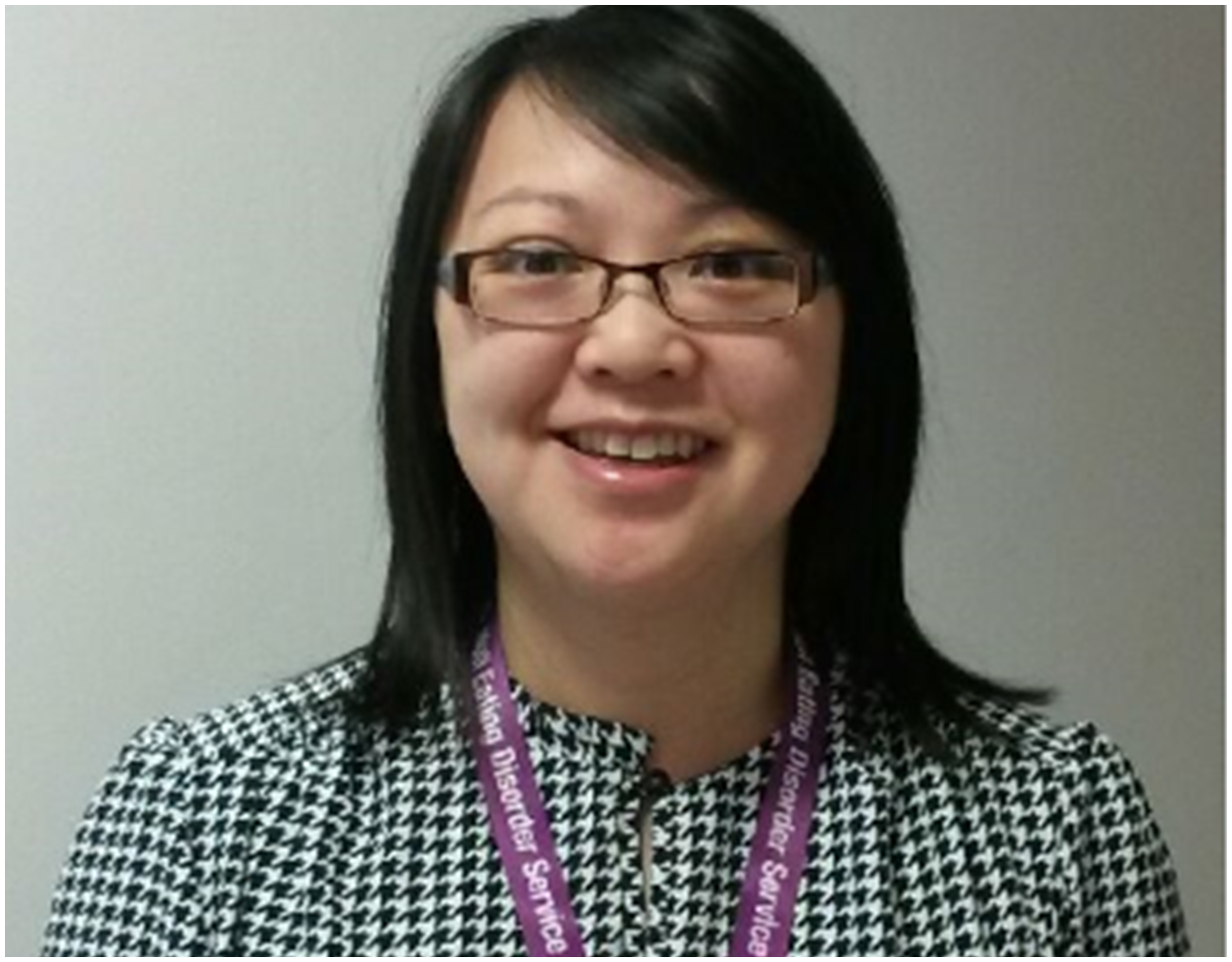 My name is Linda and I am an Admin Assistant at Evolve. I joined the team in December 2019. I am often the first person a patient or health/social care professional will speak to when contacting Evolve, as my job role includes working on the reception desk and providing admin support to the clinical team and Evolve service.
I am proud to say I have worked in the NHS since 2003. I started as a Receptionist/Admin Assistant for NHS Hull, Chief Executive's office. I also worked in the Learning and Development team for City Health Care Partnership CIC as a Senior Admin Assistant for 12 years. Supporting staff to access training to enable them to provide safe and effective patient care. I enjoy my job at Evolve and find it very rewarding now working for a front line mental health service, working collaboratively to achieve optimum quality of life for those experiencing eating disorders.
Prior to working in the NHS I have worked for a high street department store and a bank as a Customer Service Assistant/Advisor where I gained my customer service skills.
Some of my personal achievements include being awarded student of the year at Hull College for BTEC National Certificate in Business & Finance, and also for NVQ Level 3 in Business Administration.
When I am away from work I enjoy spending time with my family and friends. Visits to the seaside, parks and exploring new places. I enjoy going to the theatre and love a good musical!
Natalie - Senior Administration Assistant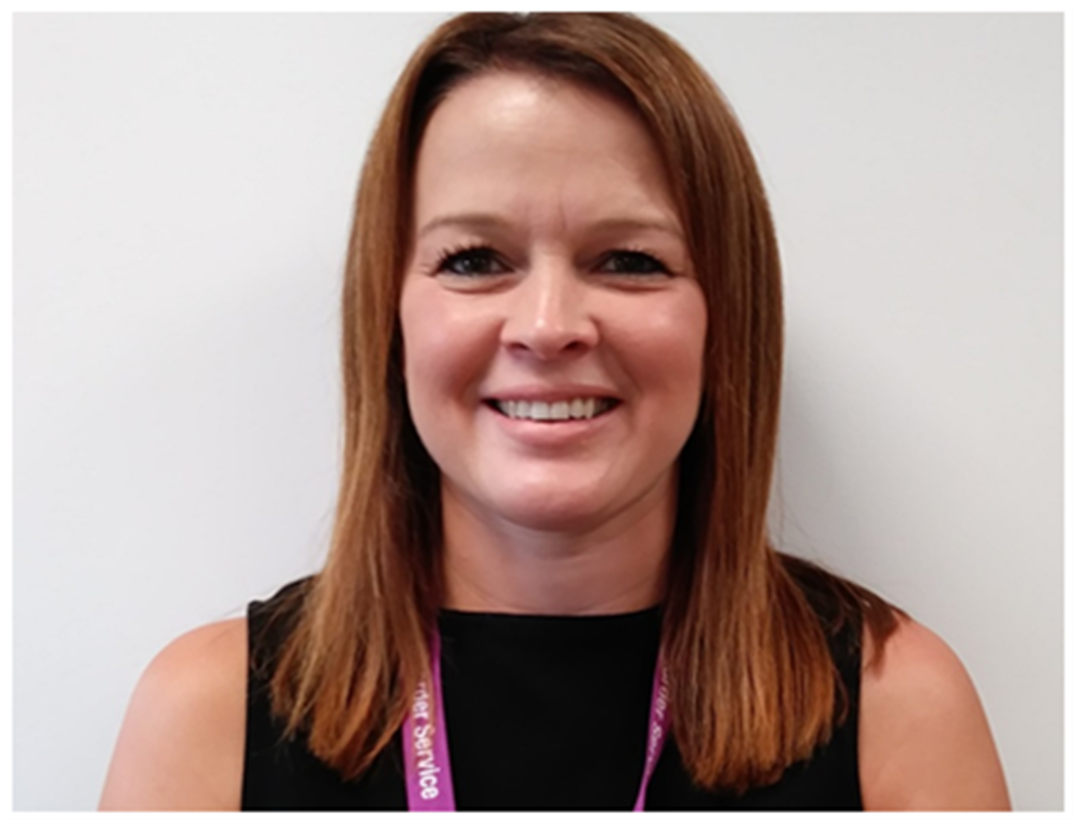 My name is Natalie and I am the Health Care Assistant at Evolve; a key role within the team. My role involves phlebotomy and taking physical observations such as blood pressure and taking ECGs so you will see me in the physical monitoring clinic. I am friendly, professional and love to provide the best patient experience. Outside of work I enjoy spending time with family and friends, and love being outdoors.
Sean - Occupational Therapist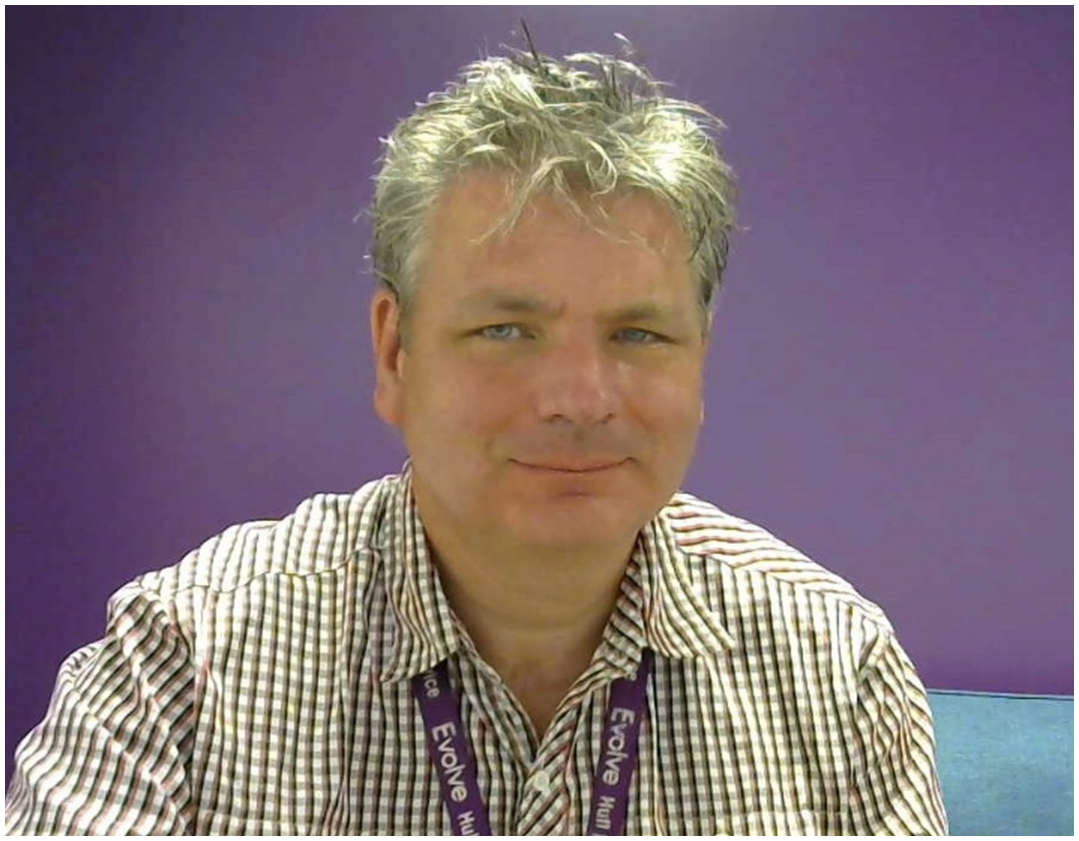 Hi, I'm Sean and I'm the Occupational Therapist (OT) at Evolve. After being awarded my degree in Occupational Therapy in 1997 I worked in a variety of settings across the British Isles and joined the Evolve team in 2015. I also have an MSc in Environmental and Public Health, which has been useful in my role as Evolve Day Service co-ordinator in our therapy kitchen and for a wider understanding of public health and research. As an OT working with people who have an eating disorder, I have found my work to be extremely rewarding and often challenging. It requires a close therapeutic relationship and knowledge of each individual. These challenges have provided me with the opportunity for further professional development and the acquisition of a wide variety of skills, techniques and approaches to help engage and motivate individuals to overcome their difficulties and work on their goals. My work focuses on improving occupational performance (the things people do, daily activities) as this can be severely affected due to the physical and psychological consequences of eating disorders. I also help people to develop and re-engage with leisure interests or studying/career opportunities as well as specific skills such as assertiveness training, arts and crafts, cooking, shopping and social eating. Having a greater interest and participation in leisure activities serves to reduce the focus and importance a person places on food and their weight and shape. I have an interest in sports and physical activity and facilitate an intervention that helps people reduce compulsory or compensatory exercise and encourages a healthier approach to exercising. I have undertaken post-graduate training in Acceptance and Commitment Therapy (ACT) which I use to help individuals learn new skills and develop alternative strategies to using eating disorder behaviour as ways of trying to manage negative thoughts and feelings. In my spare time I'm a keen cyclist and particularly enjoy gravel riding and exploring tracks and bridleways in the countryside. Evolve has a friendly and professional multidisciplinary team and a great team atmosphere and it has been a brilliant opportunity to be part of the Evolve team and make my contribution to the work of the team.
Suzanne - Admin Team Leader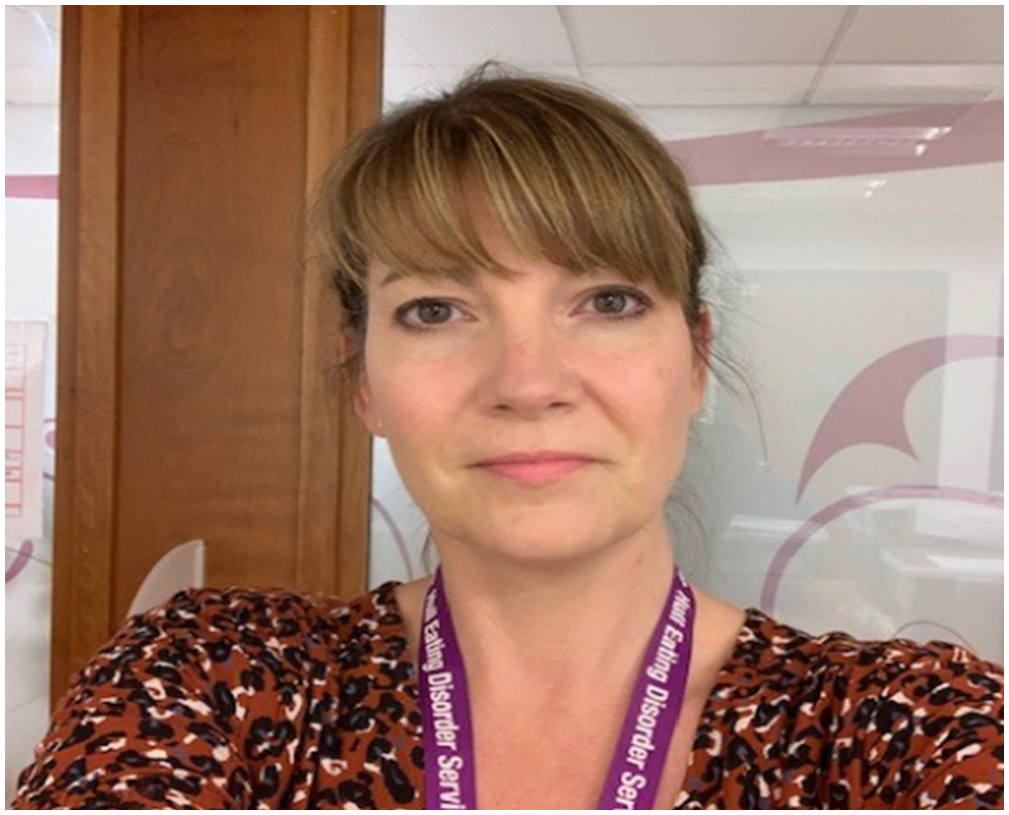 Hi my name is Suzanne, Suzi to those that know me and have worked for CHCP for 12years, 10 of those years being a part of the admin team at Evolve; I did have a 2 year break a few years ago taking up a position within CHCP's carers' service however was delighted when an opportunity arose for me to return to Evolve as Admin Team Leader.
Being Admin Team Leader for Evolve sees me overseeing the admin team, supporting service delivery; tirelessly working away in the back ground often going unnoticed however am proud to work for Evolve and have loved seeing the team pull together, continuing to deliver outstanding care and treatment to our patients throughout the pandemic.
I am a mum of 2 teenagers, which can be quite challenging however my favourite child is my fur baby; 4 year old 'Working Cocker Spaniel' Amber who is the love of my life (sorry hubby but you know it's true). I like to spend my weekends watching my children play sport particularly football and travel all over the region watching them play. When relaxing I like to watch the series Outlander and have been obsessed with the Outlander Books since being introduced to the author in 1997! I have reread the entire book collection at least 9 times… and eagerly anticipate Book 9 set to be released later this year…
Tory - Eating Disorder Practitioner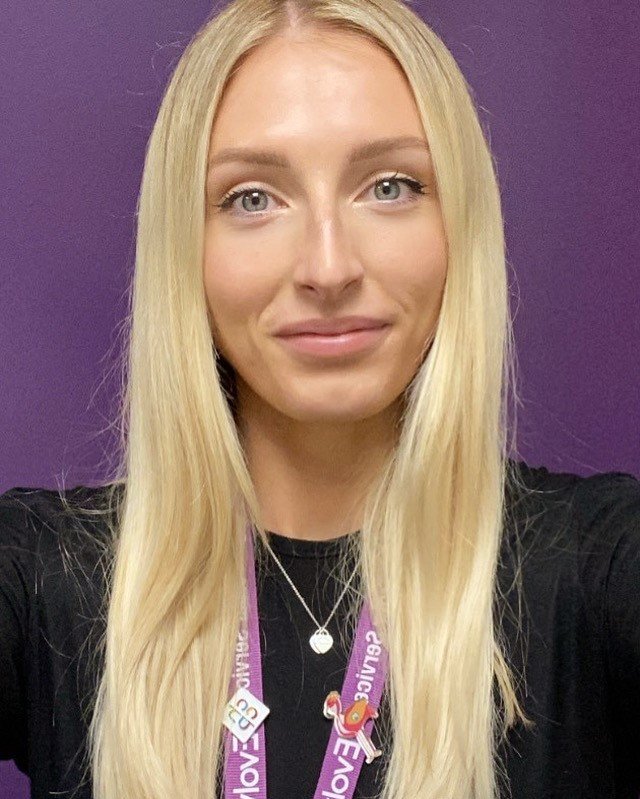 Hi! My name is Tory :) I am an Eating Disorder Practitioner within the Evolve team. My background is a qualified adult nurse and I worked within the community before joining Evolve. Although I did not train as a mental health nurse, I spent years working in mental health settings and soon realised eating disorders was an area I was very passionate about enjoyed supporting patients with their recovery. I am loving every second working at Evolve and feel proud to be part of a welcoming team who make such a positive impact on people's lives! I feel extremely lucky to now be in a role where I am part of people's journey to recovery. I am absolutely dog obsessed and in my spare time I like to be adventuring with my pup or spending time with family and friends.
Vicky - Eating Disorder Practitioner
My name is Vicky, I qualified with a masters in Social Work in 2018 and started work as an Eating Disorder Practitioner at Evolve in July 2019. I really enjoy working with this client group and encouraging people to make positive changes in their lives and develop their confidence/self-esteem. My role consists of carrying out assessments and treatments with patients. I have also recently undertaken a course in Perinatal Mental Health and am looking forward to implementing this into my role and helping those who may be experiencing eating disorders during the pregnancy/post pregnancy period. Outside of work I love travelling and visiting new places; I spent some time travelling around parts of Asia and Australia after graduating university and now love going on holidays and weekends away where I can. I also enjoy spending time with family and friends and my cat!
Vicky B - Eating Disorder Practitioner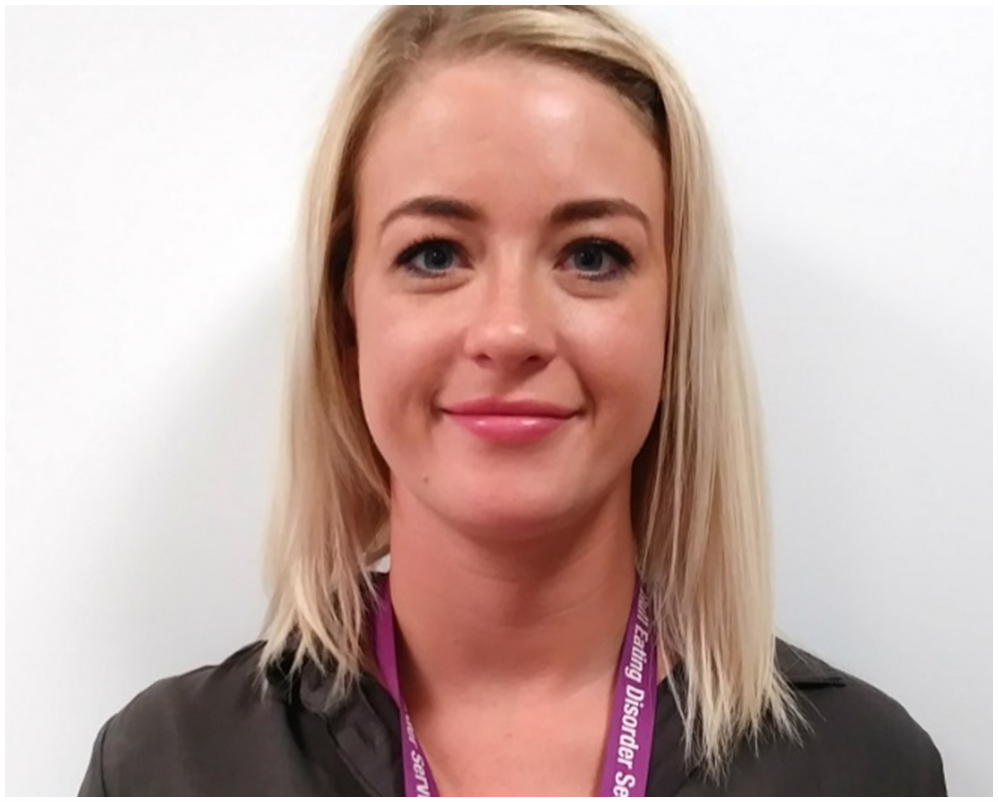 I started working at Evolve in 2013 after qualifying as a Social Worker at the University of Hull. My first role within the team was as a Support Time and Recovery (STR) Worker which I thoroughly enjoyed. The experience I gained working as an STR, alongside my degree in Social Work has allowed me to progress within the team to an Eating disorder Practitioner. My role within the team is to assess people who may be experiencing an eating disorder and use evidence-based interventions and treatment to support people to recover from an eating disorder.
I am also a qualified practice educator for social work students, which means that I supervise social work students on working placements at Evolve and in other areas within CHCP. I also teach social work students at the University of Hull, delivering a teaching session on eating disorders.
Outside of work I spend most of my free time with family, spending time outdoors, mostly at the local parks and play areas. I also enjoy reading and watching films, socialising with friends and visiting new places.